Coaches – Let's Partner!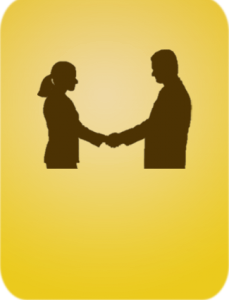 If you are a lifestyle coach, fitness coach, personal growth coach, business coach, or a professional who helps clients to overcome addictive behaviors, let's talk.
I can help you be more effective and efficient with your clients!
My Activation process deep clears limiting beliefs from your client's subconscious, so they become more receptive to your transformational guidance. With clearer connection to their life purpose, they become more courageous and willing to take risks trying out new advice from you.
I understand the challenges of coaching, because I'm one too. I am a Certified Soul Coach and Past Life Coach, and also a Certified Zhi Neng Herb Practitioner. I know how frustrating it is when people who come to you for help get defensive, or don't implement the changes they agreed to!

Subconscious activation prior to conscious coaching will make a huge difference for your difficult clients. They arrive at your door more like a blank slate, old habits ready to be replaced by your suggestions. They will be more cooperative, because they are more connected to their full potential. They become calmer, less irritable, more patient, learn quicker. Your modality will work deeper and faster.
You can be known as an even more effective coach than you are already!
Affiliates – Let's Offer More Opportunites!
Different people need different targeted coaching expertise. Whether you and I work together in our practice for not, we can still cross-promote to enhance our range of offers to benefit others.
If you tell your colleagues, friends, subscribers, and customers about Superintelligence Wellness, and they purchase through your affiliate links, I will pay you an affiliate referral commission!
Become an affiliate now…it's free to sign up!
We'll do all the order processing. You just sit back and collect your checks! There is no limit to the number of people you can get commissions for.
Currently, I pay 10% commission on sales of my 6-month or year-long Superintelligence Wellness Program, and 35% on my Bust Free Cancer™ Mastery. More programs will be added in the coming years.
Here are some ways you can promote me:
• In conversations with friends and colleagues
• In your newsletter, blog, social media
• On your website's links page, advertising slots
• At networking and lead generation meetings in your town
Being an affiliate is easy:
• Fill out the Affiliate sign up form.
• You will receive a code with your affiliate login information.
• Tell others to click on the given links to the various programs, which will have your affiliate number embedded.
• Sit back and receive your commission checks. Payments will be made 75 days after close of sale's month. No commissions paid on cancelled purchases, referrals already in my database, or your own purchases.
Any questions or comments? Connect with me at kay@SuperintelligenceWellness.com or 403-714-2217