MEET KAY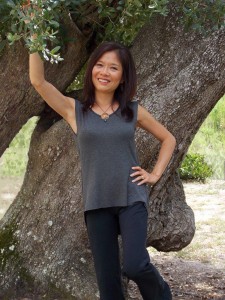 Kay is known as the catalyst who helps clients out of pesky health issues, by making sure that the various levels of their powerful mind is not playing tricks on their body without them knowing. She is the original recipient of Superintelligence Wellness Activation, a spiritual technology that shakes up unconstructive habits in your subconscious. She is also the creator of Your Ultimate Health System™, a 7-step formula to long-term wellness, that brings you to true peace of mind.
Kay came from a conventional family background of western medical doctors, dentists and science professionals. She has a B.Sc. in geology and physics from the University of Toronto, an M.S. in operations research from the University of California at Berkeley. She worked as a geophysicist and a condominium developer-builder for over two decades. Kay is also a Certified Zhi Neng Herb Practitioner, a Certified Soul Coach and Certified Past Life Coach. Among her many hobbies, Kay's art quilts have been received at a world level. She lives in Calgary, Canada with her husband, and helps clients worldwide over the phone and internet.
From fog to health and harmony
I used to think it was very normal for a person to get colds and flus three times a year, because I had that and nobody looked at me funny. I used to be tired all the time, and walked around in a fog all day. I didn't drink, didn't smoke, I ate what was considered healthy, exercised regularly and was underweight. Didn't help. I was all stressed out trying to get what I didn't have and become somebody, but I didn't know what or who, how or why. Then I had breast cancer. Instinctively I dug deep into myself for the core reasons, leaving no stone unturned. From the lowest point in my life, my health soared and I've never looked back. Today, I continue to pour all my knowledge, research and insights gained from the experience, into courses and programs for the benefit of my clients around the world.
I think there is far too much fun stuff to do in life, to be wasting time in bed sick, or walking around with low energy. I don't believe we get pesky health issues for no good reason. I operate under the attitude that when the universe whacks me, it means they are priming me for a new awareness for my highest good, and therefore it is my duty to figure out what I need to do and do it NOW, because life is too short to need repeated unpleasant reminders.
As a Wholistic Wellness Catalyst, I spark off a chain reaction within you to arrive at long-term health and harmony. I guide clients like you to:
• Break down challenges and pick out the guiding light
• Release from the concept of stress
• See the world as a place of fascinating learning opportunities
• Experience life as an adventure
• Re-introduce your inner wise guide to you as your best friend
• Be bold and courageous, in a strategically guided way
• Feel purposeful, harmonious and joyful

I like to empower everyone to long term health, and especially relate to breast cancer survivors. If you want to move quickly and easily toward fulfillment, harmony and all-around health, I invite you to learn about my gifted modality called Activation, within the Superintelligence Wellness Program.